Writing with Confidence: Writing Beginner to Writing Pro
Confidently tackle any writing with this comprehensive writing course
As its name suggests, Writing With Confidence: Writing Beginner To Writing Pro takes you from the writing fundamentals right through to the elite techniques practised by the world's top copywriters. Top copywriters like your instructor, Dr Clare Lynch, in fact.
From the very first lectures, you'll be inspired to beat writer's block and get something down on the page. You'll also gain instant ideas for taking your first draft from OK to outstanding.
Next, you'll discover a secret most writing and editing teachers won't share with you: that good writing isn't just about the writing. For the most part, good writing is about the thinking you do before you even sit down at your laptop or open your journal.
That's because, when it comes to becoming a powerful writer – the sort of writer who gets the job, closes the sale or wins buy-in for your ideas - it's not about the technicalities of spelling and grammar. It's about your ability to connect with your reader on an emotional, intellectual and visceral level.
That's why early on in the course, you'll learn powerful, little-known techniques for really getting under the skin of your readers. Techniques that will allow you to write in a way that grabs people's attention immediately – and keeps them addictively glued to your writing.
You'll also learn expert tips and techniques for confidently honing your message down to its essentials, to keep your reader focused on what matters most to you. Tips that will save you time as a writer – and get you better results.
As the course progresses, you'll learn what words to choose, how to turn turgid, lifeless sentences into attractive musical phrases that compel people to keep reading.
In the second half of the course, you'll discover how to apply recent findings of neuroscience to make your messages stick. In this part of the course, you'll learn how to use imagery to paint unforgettable word-pictures in your reader's mind.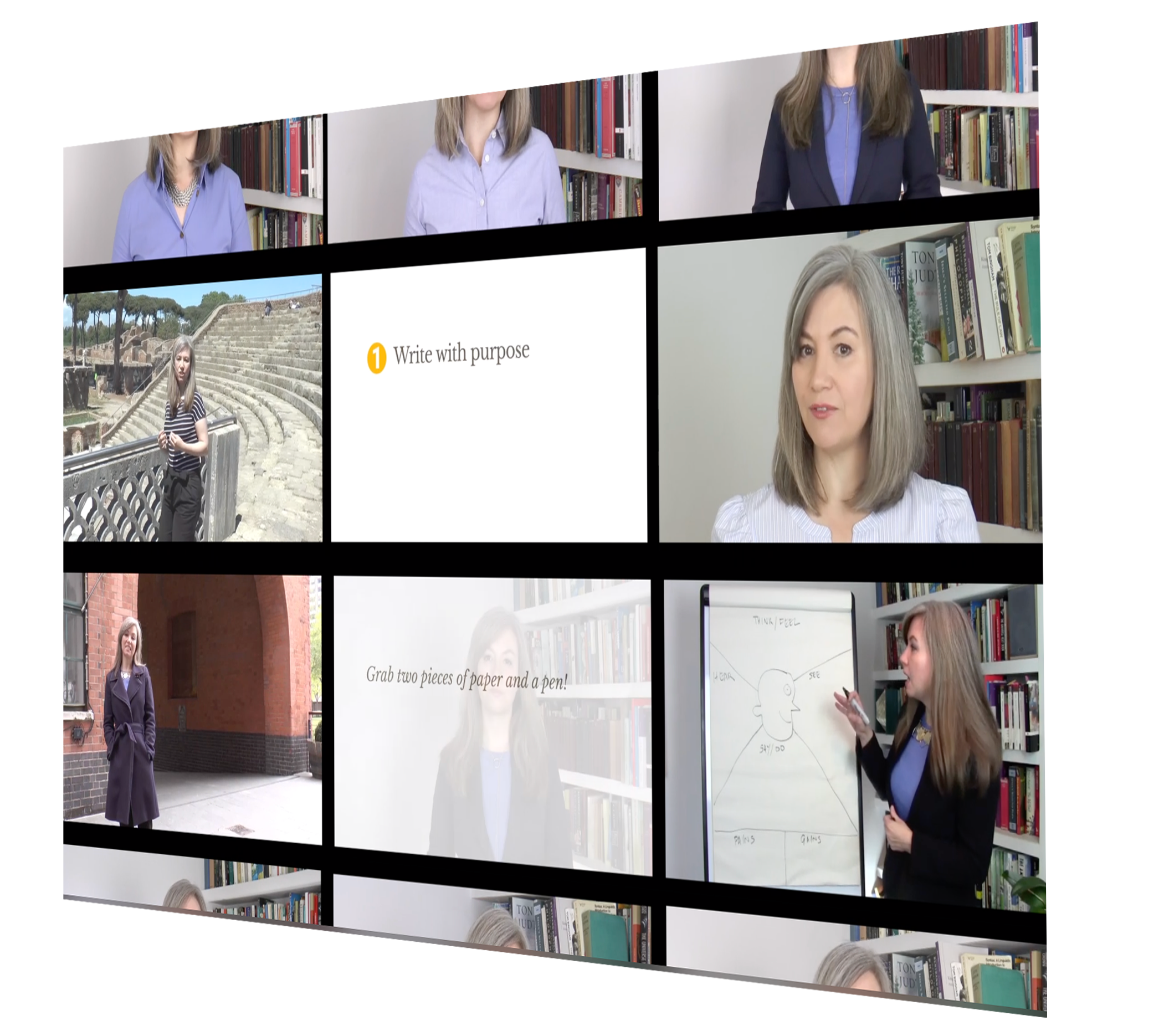 You'll also discover the secret narrative structure underpinning the most persuasive stories. The narrative structure that's made millions for the makers of Toy Story and persuaded the British to vote for Brexit. The same narrative structure that your instructor, Dr Clare Lynch, deployed in a tear-jerking speech that allowed a CEO to win over the hearts and minds of employees.
In the final section of the course, you'll take your writing to a level only achieved by the world's top copywriters and political speech writers. In this part of the course, you'll learn how to apply the ancient art of rhetoric to any piece of writing to create rhythmic, emotionally resonant writing that's totally unforgettable.
And throughout the course, you'll have an opportunity to put into practice what you've learned. Every lecture in Writing With Confidence: Writing Beginner To Writing Pro delivers a short, sharp, instantly practical tip you can apply to your writing TODAY.
Find out more about the course
Dr Clare Lynch, award-winning instructor and Cambridge writing tutor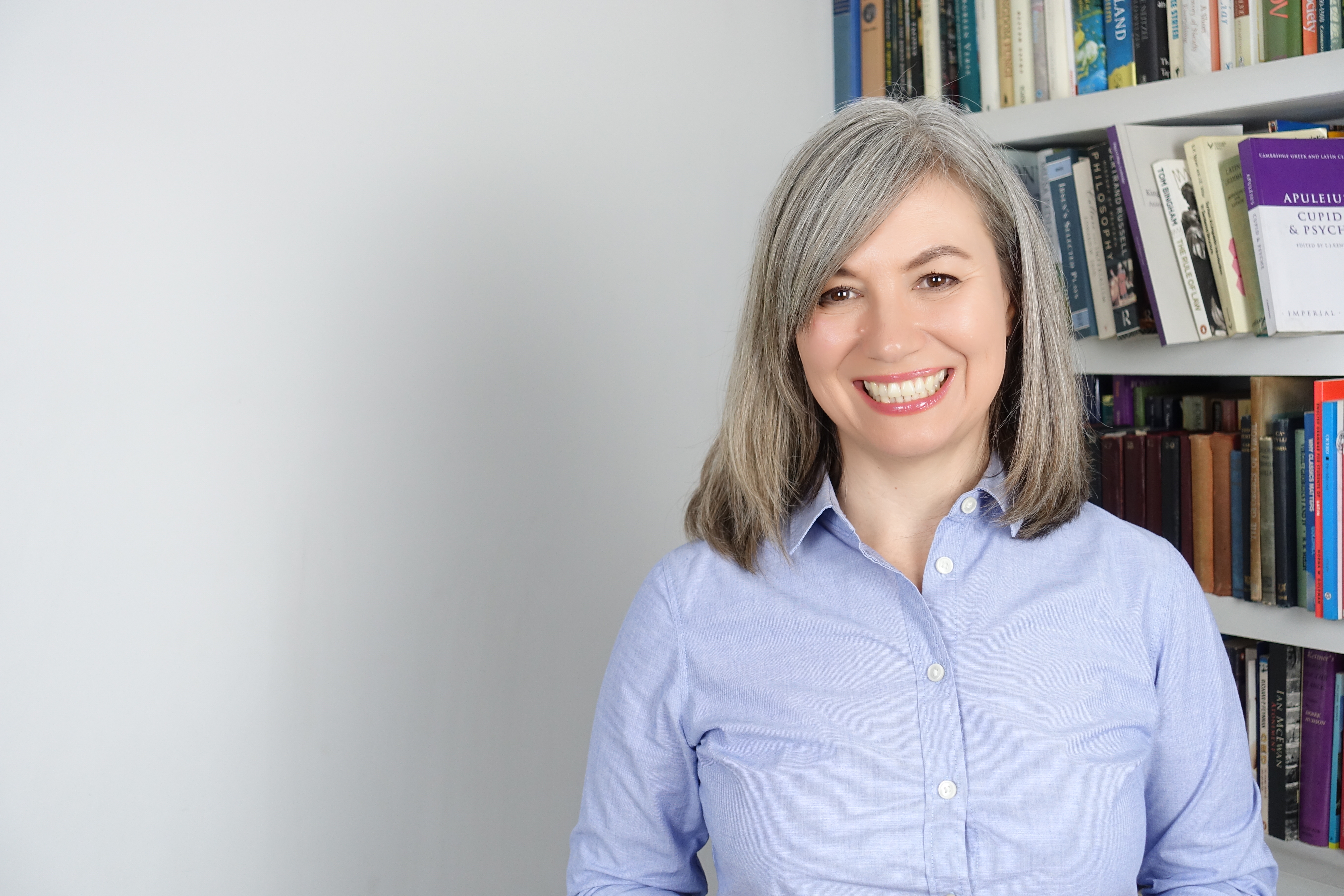 Writing with Confidence: Writing Beginner to Writing Pro is taught by Dr Clare Lynch of Doris & Bertie, a London-based agency that works with anyone who needs to write as part of their job. Clare also teaches writing skills at the University of Cambridge.
A professional writer, Clare helps corporate clients communicate more clearly and engagingly with their customers, employees and other stakeholders.
Over the course of her career, Clare has honed her techniques for getting under any reader's skin – and crafting messages that instantly resonate with the target audience. Techniques she now shares with her over 76,000 online students.
Subscribe today and you also get all these courses
included in your subscription